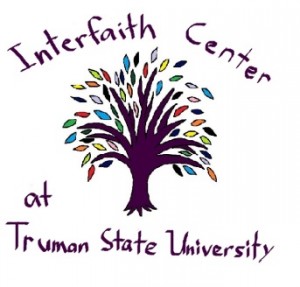 Our Mission: The Interfaith Center strives to create an environment where we build cooperation, understanding, and respect for people's diverse religious and non-religious identities, while mutually inspiring relationships between people of different backgrounds. We are better together.
The Interfaith Youth Core defines interfaith cooperation as "creating positive, meaningful relationships across differences, and fostering appreciative knowledge of other traditions." Therefore, the Interfaith Center here at Truman has been designed and updated by numerous university staff and students working together to create this uniquely welcoming space.
For more information, please contact us.
To expand your Interfaith knowledge, click here.